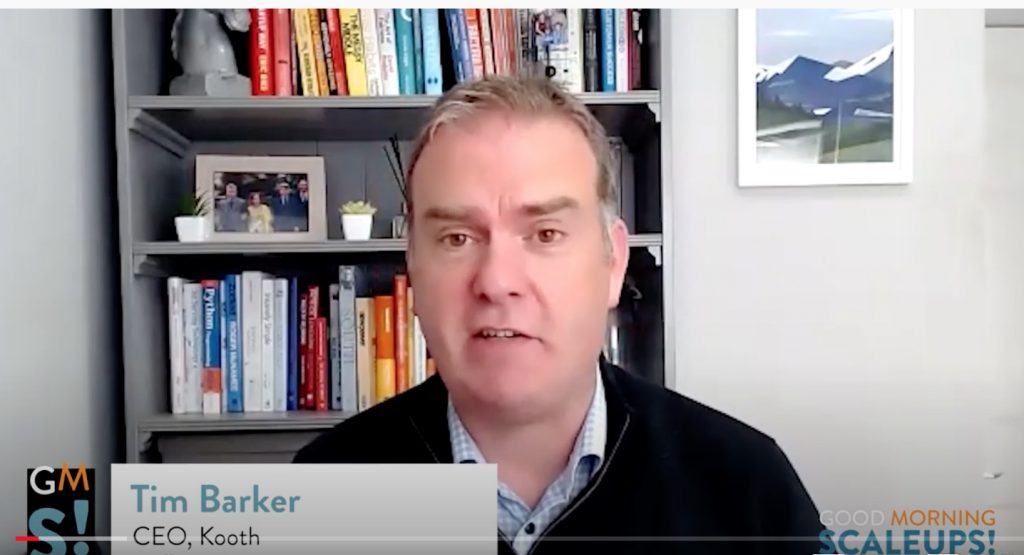 Mental health support is firmly on the corporate map and this is reflected in the striking growth in the number of digital mental health businesses. I have talked with several of them recently, such as Tim Barker, CEO of AIM-listed Kooth (pictured during my conversation with him for the ScaleUp Institute), Andrew Bibby of 87% and Nigel Pitchford at IESO Digital Health.
Kooth was the first digital mental health company to float on London Stock Exchange and it was interesting to hear from Tim about the keenness of investors to back a business which has an evident purpose as well as a strong growth story. The same is true for IESO Digital Health, which has raised almost £28m of investment across seven VC funding rounds. And I'm sure that the earlier-stage 87% will also scale up rapidly.
There's a list of 22 such companies published by data company Beauhurst.